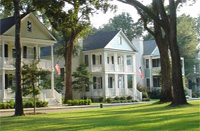 Habersham sits on the water just eight minutes from historic Beaufort, SC. The community continues the tradition of beautiful coastal towns with all its charm and friendliness, elegant architecture, incredible natural beauty, a Town Center, many woodland and waterfront parks, and more. Sidewalks, lovely streetscapes and traditional Lowcountry architecture encourage you to build relationships and make friends in the Habersham neighborhood. Choose from Cottage Homes, Park Homes, Village Homes, Boulevard Homes, or Marsh Homes ranging in price from the mid-$100′s to the $500′s.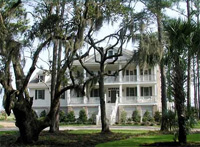 Coosaw Point - Whether you build right on the waterfront or on a beautiful live oak shaded interior lot, you will be able to enjoy the expansive panorama of marsh, river, and sky from the almost thirty acres of waterfront property that has been set aside for the enjoyment of all the property owners of Coosaw Point. Located in Beaufort, SC, this community offers everything anyone could ever want, from world-class golf to historic downtowns, to great shopping and dining.

Strict architectural guidelines call for all homes to be built in Southern Lowcountry, colonial, bayou, Charleston single or double styles, or compatible variations. Maintaining the integrity of home designs help enhance the value of the property owner's investment.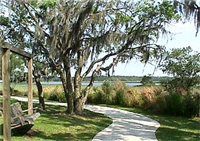 Battery Point involves 100 acres located along Battery Creek. Further, it is located 3.5 miles from downtown Beaufort and 1 mile from the intersection of Highway 170 and Highway 21. With majestic oaks, a traditional neightborhood experience and waterfront lots, this community is a prime real estate opportunity for families. The community's centerpointe is the existing ponds, wetlands, and marshes surrounding Battery Creek. A Wetlands Park is in the works and will offer walking trails and a recreation area including a community swimming pool, tennis courts, and a children's playground.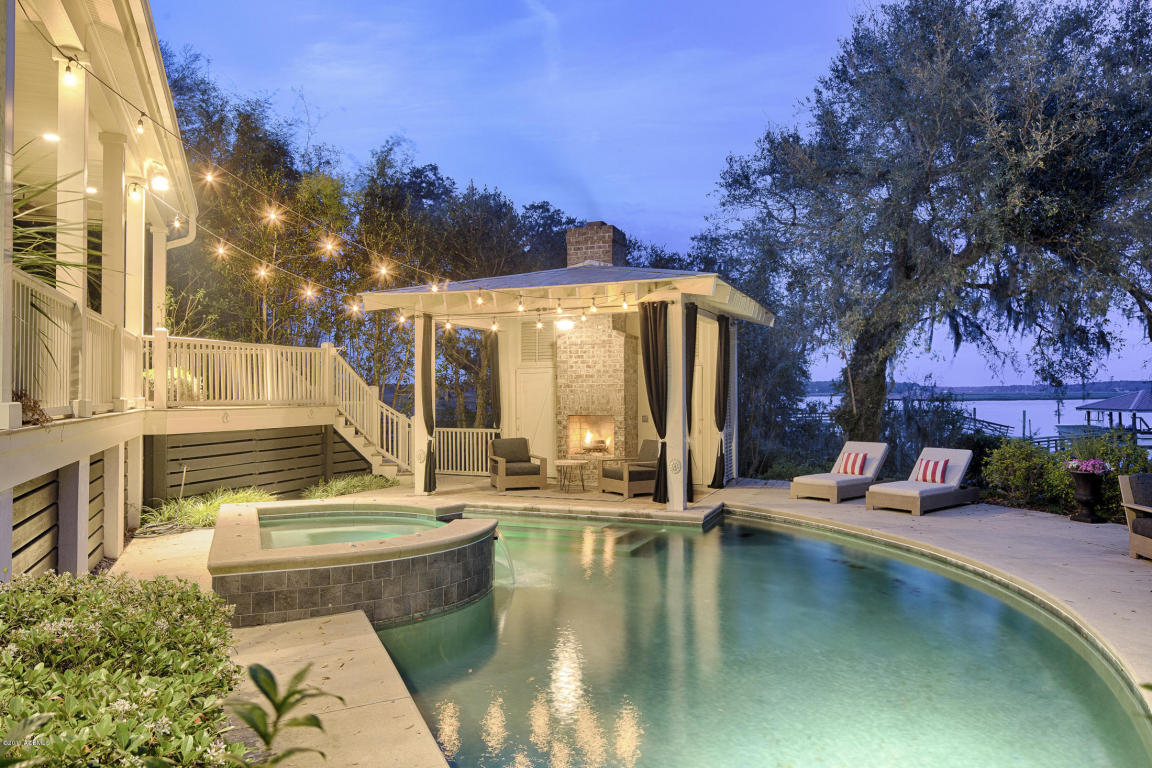 Wright's Point Plantation is located along a fast growing commercial roadway within the town of Port Royal, South Carolina. The community will offer three distinct sections: a commercial center, offering shopping and apartment homes; a peninsula section, offering single family waterfront and interior homesites; and another interior neighborhood offering a mixture of different styles of single-family homes. The overriding design philosophy for each of the three legs of Wright's Point Plantation is one which is sensitive to the lay of the land, the existing tree canopy and its preservation.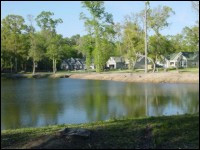 Telfair is a sought-after community that many people love to call home. Whether you are a single homeowner, just starting a family, or retiree this is a great community to live in. Telfair is located on Lady's Island, adjacent to many wonderful amenities that are just minutes away. Golfing, boating, shopping, and dining are just a few of the amenities the area provides to its residents. Best of it all, there are no regime fees and property taxes are lower on Lady's Island! Homes run from 1200 to over 2500 square feet, with very nice floor plans. Most come with a fireplace, 3 or 4 bedrooms, with a garage and screened porch. The lots average 1/3 to 1/2 of an acre. Sales prices start at just over $155,000 to $225,000. There are several new homes currently under construction.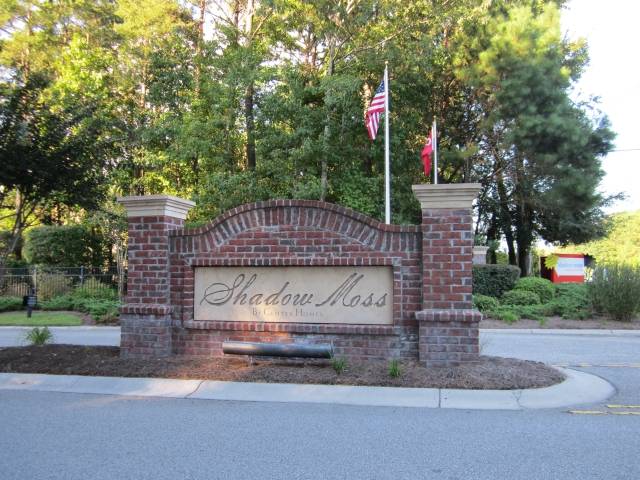 Shadow Moss is located off Highway 170. If you have children, are single, a retiree or even a couple you will find Shadow Moss and interesting community. It is a quiet, well-maintained neighborhood with generous size homesite available. Shadow Moss has five lagoons stocked with Catfish, Brim and Bass as well as three Parks including two with playgrounds. Many models of New Homes are available. Very nice area located near shopping and only a few miles from the downtown Waterfront Park. It is situated where it take only 10 minutes to drive to Parris Island Marine Corp Recruiting Depot and only 10 minutes to Marine Corps Air Station.